Godzilla Past, Present, Future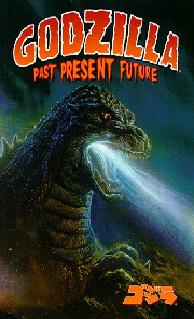 Author: Tatsuya Ishida, Alex Cox, Brandon McKinney, Bob Eggleton, Arthur Adams
Release Date: March 25, 1998
Pages: 272
Publisher: Dark Horse Comics

Godzilla is a threat to the entire planet and only G-Force has the resources to track, study, and contain the King of the Monsters. See Godzilla battle the All-Terraintula, big game hunters from another world, a mad scientist with a time machine, and the Spanish Armada. It's horror on the high seas and terror on the Titanic when Godzilla takes to time travel!